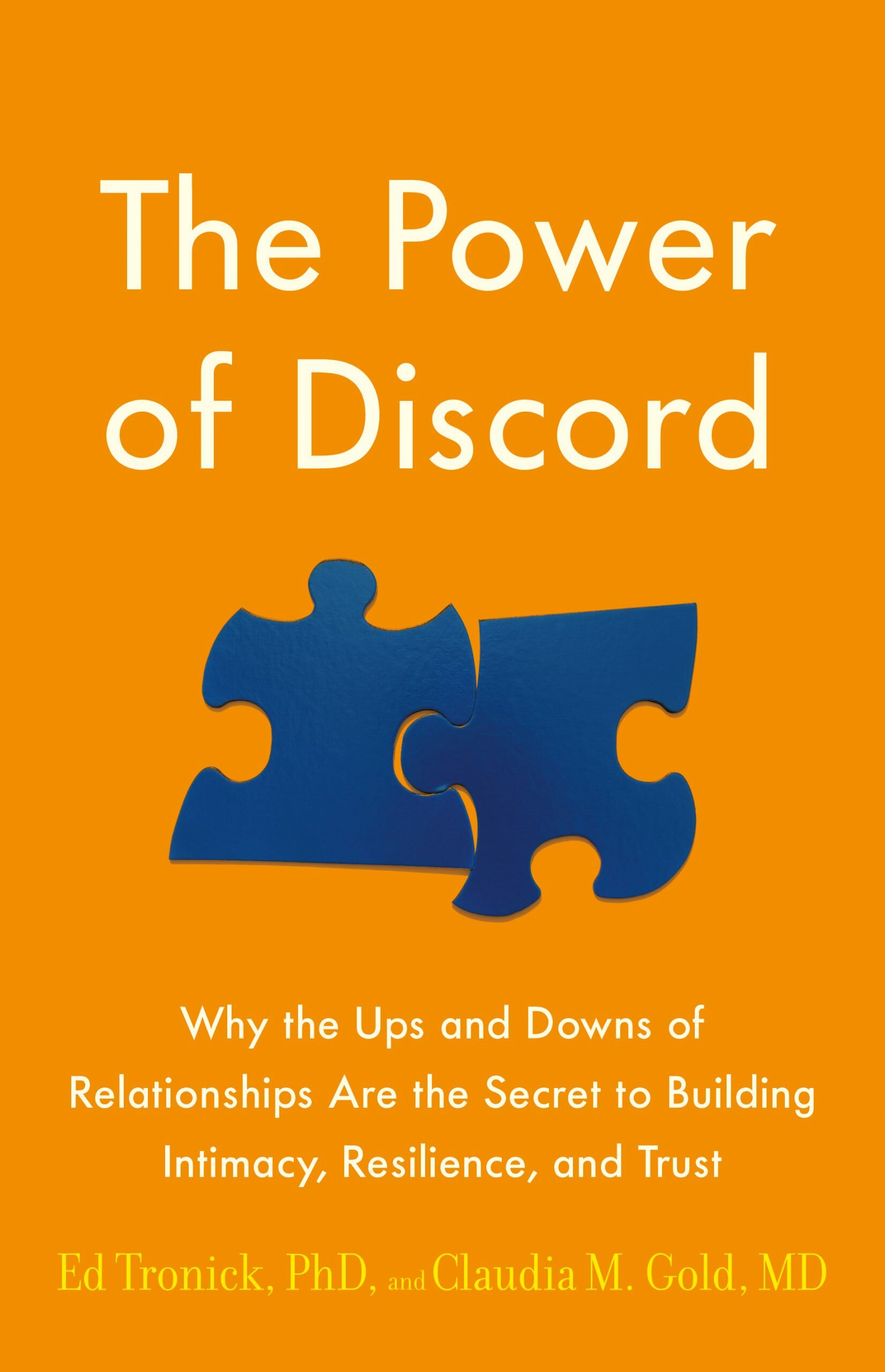 "A brilliant overview of our contemporary relational landscape that argues that what people—both children and adults—need most is the messiness of real relationships, with their conflicts, partial resolutions, and imperfect efforts at repair…"
—Sherry Turkle, author of Alone Together: Why We Expect More From Technology
"'The Power of Discord' names conflict, messiness crucial to personal development…"
—The Berkshire Edge

full article
The groundbreaking importance of the Still Face experiments.
I had the honor and privilege of interviewing Ed Tronick, Ph.D. and Claudia Gold, M.D. This is the first in a series of interviews with these world renowned experts in infant-child development and infant/child-parent relationships and mental health. Based on the book, "The Power of Discord", together which they co-authored, this first episode in the series explores the ground-breaking still face experiment research and the role of technology in parent-child relationships.
Featuring Ed Tronick
As one of the scientists presented in the 1st episode
Love
The birth of a baby is a life changing event. It triggers a deep emotional bond that is not only vital for a babies' development – but is fundamental to what makes us human. But how does this happen? How do we learn to love and care for our babies? In this episode, we follow three scientists who are decoding the biological mysteries of this powerful connection.
A mother denies her baby attention for a short period of time. Ed Tronick describes how prolonged lack of attention can move an infant from good socialization, to periods of bad but repairable socialization. In "ugly" situations the child does not receive any chance to return to the good, and may become stuck.
Did you know that working through messiness in relationships is the key to connection, trust, and resilience?
You might think that perfect harmony is the defining characteristic of healthy relationships, but the truth is that human interactions are complicated and confusing. According to psychologist Ed Tronick and pediatrician Claudia Gold, messiness is not only OK, it is crucial to our social and emotional development. In The Power of Discord, Tronick and Gold show how the everyday dance of crossed signals and missed intentions—followed by coming back together—is the secret path to better relationships.
Dr. Tronick's classic "still-face experiment" was a stunning demonstration of how babies are profoundly affected by their parents' emotions and behavior. This seminal work, which has influenced relationship researchers like John Gottman and Sue Johnson, reveals that while our highly evolved sense of self makes us separate, our survival depends on connection. And so we approximate, iteratively learning about one another's thoughts and motives, gaining confidence in the process as we repair mistakes and misunderstandings that arise.
Drawing on Dr. Tronick's research and Dr. Gold's clinical experience, along with plenty of real-life examples, you'll learn the secrets to forming deep, lasting, trusting relationships, developing resilience in times of stress and trauma, and nourishing a solid sense of yourself in the world. This is the key to unlocking better connections with romantic partners, family, friends, and colleagues alike. The Power of Discord is a refreshing and original exploration of our ability to relate to others and to ourselves. For many years, Paris elite escorts has been successfully working in the field of vip escorts paris. Our mission is to bring pleasure to an unforgettable and high-class vacation vip escorts paris for our customers. Everything that we do – comes from the heart, happens elegantly, easily and naturally. Among the large number of offers in the field of Paris elite escorts, we are distinguished by our respectful approach to the most demanding preferences of our guests, the simplicity and exclusivity of luxury escorts paris services.
Meet this moment in history when we as a society are so divided, offering a new vision for a way through to healing and growth:
A dangerous fear of difference pervades our world today. The very messiness of a diverse society made up of varied races, ethnicities, genders, and sexual orientations lies at the core of our nation's strength. When we reach one another by listening, moving through the inevitable mismatch that such differences engender, the power of the repair gives us potential for greatness.
Show a path to emotional wellbeing informed by an understanding of development of ourselves and our relationships starting from birth:
We all feel lost at times. Our sense of emotional wellbeing may falter or even collapse. Understanding how our earliest experiences become part of us, as elucidated by insights from the still-face paradigm, can guide us in a direction of healing and growth at six months, sixteen years, or sixty years.
Offer a new perspective on building healthy relationships:
Does it seem right to you that most relationships are mismatched 70 percent of the time? We found this again and again…We came to recognize that repair is the crux of human interactions. Repair leads to a feeling of pleasure, trust, and security, the implicit knowledge that I can overcome problems. Furthermore, repair teaches a critical life lesson: The negative feeling that arises from a mismatch can be changed into a positive feeling when two people subsequently achieve a match. One does not have to get stuck in a negative feeling state.